2Advanced in 2000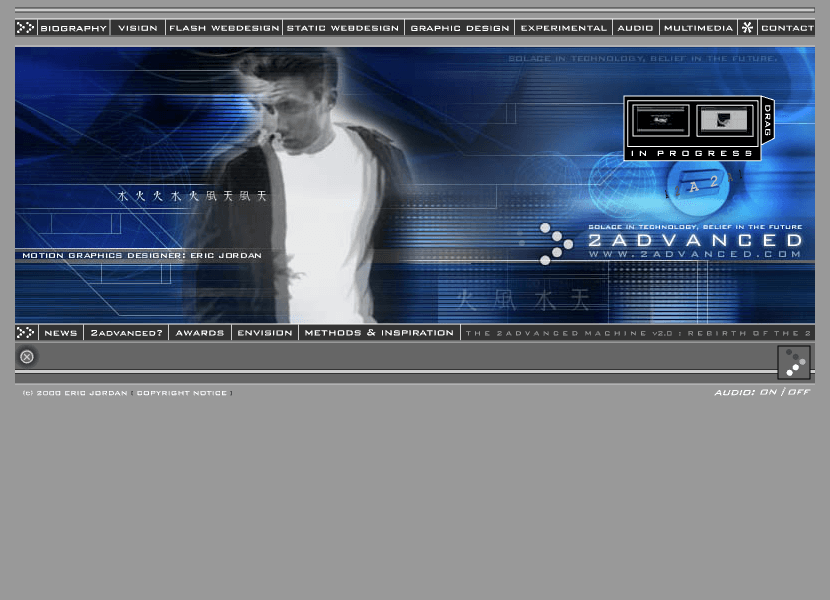 2Advanced 2000
In November 1999 Eric Jordan, Tony Novak and John Carrol founded a digital creative agency called 2Advanced Studios. The agency was renowned for its innovative, high-end design using Flash technology. In the field of web design, the 2Advanced Studio received many prestigious awards.
2Advanced Flash Website
Play Flash Animation
Categories
2Advanced in Internet Archive
2Advanced 2000
Share 2Advanced in 2000
Web Design created by
2Advanced Studios, Eric Jordan
Featured websites
Send us your suggestions for interesting websites
Thank you for your tip on website!
Your tip on website wasn't saved. Please try it again!