A List Apart in 1999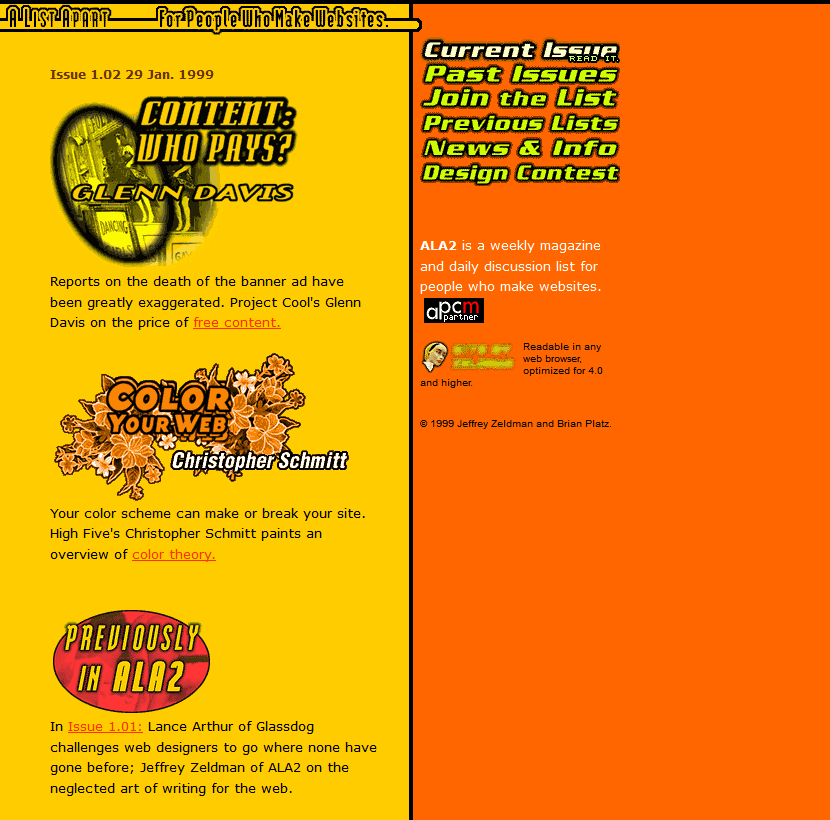 A List Apart 1999
In January 1998 Jeffrey Zeldman and Brian Platz began publishing the mailing list called A List Apart, which provided readers with regular news from the world of web design, web standards, and web development.
The project gained popularity among its readers, and within a few months, A List Apart acquired more than 16,000 subscribers. In January 1999, Jeffrey Zeldman started publishing A List Apart as a webzine.
Categories
A List Apart in Internet Archive
A List Apart 1999
Share A List Apart in 1999
Web Design created by
Jeffrey Zeldman, Brian Platz
Featured websites
Send us your suggestions for interesting websites
Thank you for your tip on website!
Your tip on website wasn't saved. Please try it again!