Australian INfront in 2003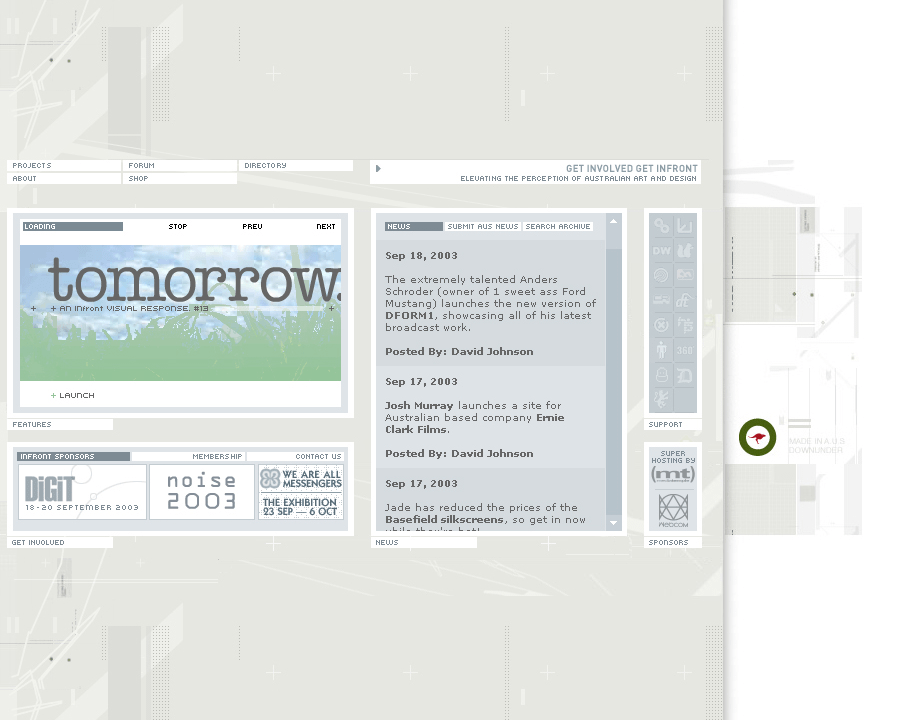 Australian INfront 2003
Australian INfront was a collaborative project space and launch pad to Australia's best online designers, artists, companies and other design related web sites.
In March 2019, Australian INfront was shutting down.
Categories
Australian INfront in Internet Archive
Australian INfront 2003
Share Australian INfront in 2003
Web Design created by
Justin Fox
Featured websites
Send us your suggestions for interesting websites
Thank you for your tip on website!
Your tip on website wasn't saved. Please try it again!