Blogger in 1999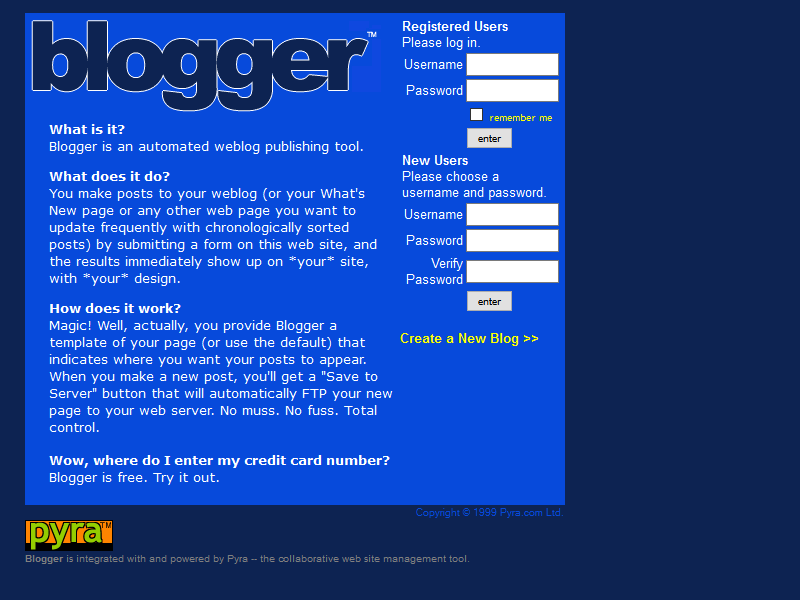 Blogger 1999
In August 1999 Pyra Labs launched one of the oldest blogging tools at Blogger.com. The new blogging platform gained a large community of users in the subsequent years. In February 2003, Blogger.com was bought by Google.
Categories
Timeline
Blogger 1999 – 2016
Blogger in Internet Archive
Blogger 1999
Share Blogger in 1999
Blogger timeline 1999 – 2016
Featured websites
Send us your suggestions for interesting websites
Thank you for your tip on website!
Your tip on website wasn't saved. Please try it again!