CSS Zen Garden in 2003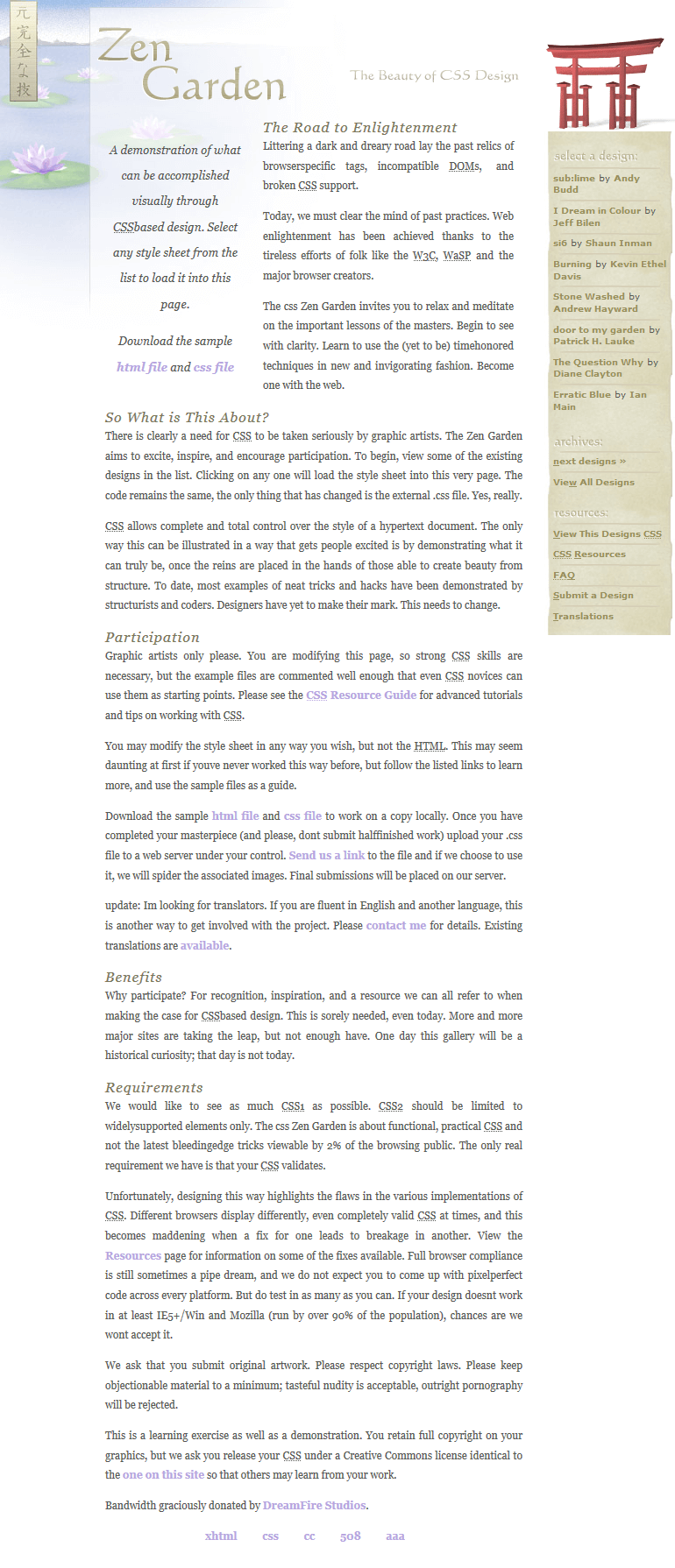 CSS Zen Garden 2003
In May 2003 The Canadian web designer Dave Shea launched a community gallery of websites called CSS Zen Garden. The project offered a simple HTML template to be downloaded, the graphic design of which could be customized by any web designer, but only with the help of cascading styles and one's own pictures.
The goal of the project was to demonstrate the various possibilities of CSS in creating visual web design. The CSS Zen Garden gallery exhibited hundreds of examples of diverse web design, all based on a single template containing the same HTML code.
Categories
CSS Zen Garden in Internet Archive
CSS Zen Garden 2003
Share CSS Zen Garden in 2003
Web Design created by
Dave Shea
Featured websites
Send us your suggestions for interesting websites
Thank you for your tip on website!
Your tip on website wasn't saved. Please try it again!