Dmoz.org in 1999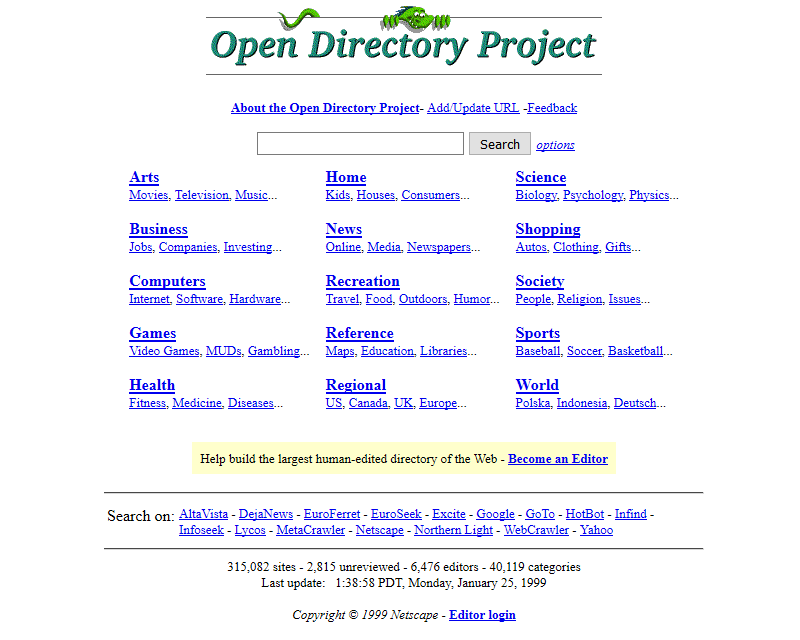 Dmoz.org 1999
In June 1998 Sun Microsystems developers Rich Skrenta and Bob Truel created a non-commercial, multilingual catalog of websites entitled the Open Directory Project (ODP or DMOZ, based on the original domain, directory.mozilla.org).
The content of the catalog was created and maintained by a community of volunteers, and it was one of the largest internet catalogs at the time. The DMOZ project was owned by AOL for most of its duration. The project ended its activity on March 17, 2017.
Categories
Dmoz.org in Internet Archive
Dmoz.org 1999
Share Dmoz.org in 1999
Featured websites
Send us your suggestions for interesting websites
Thank you for your tip on website!
Your tip on website wasn't saved. Please try it again!