EYE4U in 2002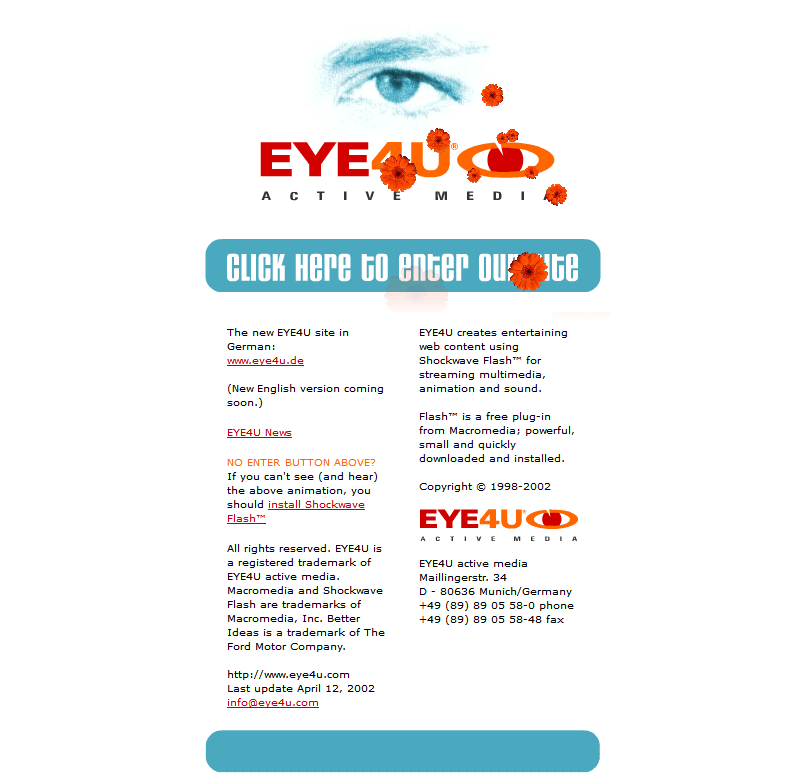 EYE4U 2002
Web design agency EYE4U created entertaining web content using Shockwave Flash™ for streaming multimedia, animation and sound. EYE4U was founded in 1998 by Reinhard Marscha Jr. and Ralf Maier in Munich/Germany.
EYE4U Flash Website
Play Flash Animation
Categories
EYE4U in Internet Archive
EYE4U 2002
Share EYE4U in 2002
Web Design created by
EYE4U active media
Featured websites
Send us your suggestions for interesting websites
Thank you for your tip on website!
Your tip on website wasn't saved. Please try it again!