Lynda.com in 1999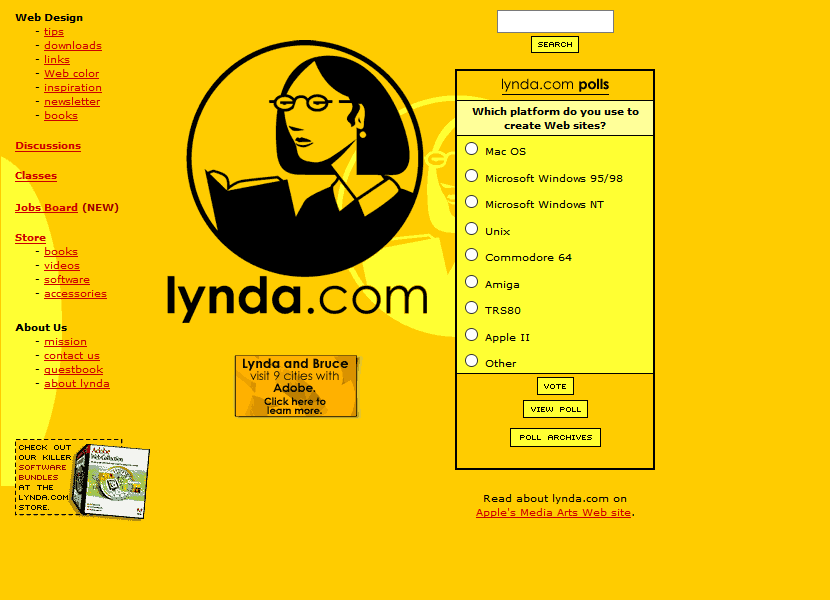 Lynda.com 1999
In December 1995 Lynda Weinman, a computer instructor and graphic designer, launched one of the first online libraries of training courses for web developers at lynda.com.
Categories
Lynda.com in Internet Archive
Lynda.com 1999
Share Lynda.com in 1999
Featured websites
Send us your suggestions for interesting websites
Thank you for your tip on website!
Your tip on website wasn't saved. Please try it again!