Pixelsurgeon in 2001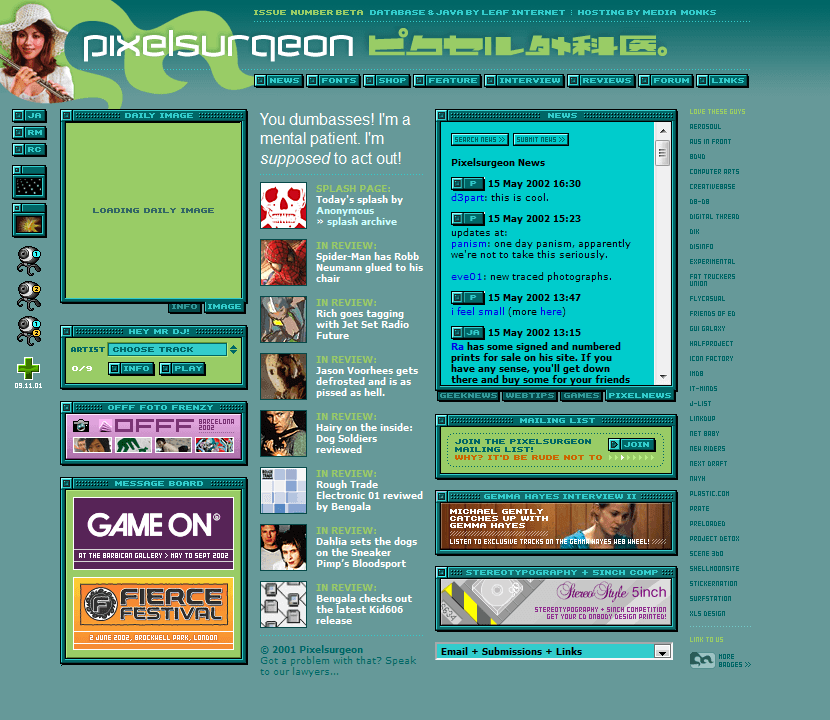 Pixelsurgeon 2001
In March 2001 Photographer Jason Aber and illustrator Richard May started publishing the online magazine called Pixelsurgeon. The magazine website provided fans with regular news, interviews and tips on interesting sources from the world of design with a focus on the Internet. In November 2007, Pixelsurgeon ended its activities due to a lack of time.
Categories
Pixelsurgeon in Internet Archive
Pixelsurgeon 2001
Share Pixelsurgeon in 2001
Featured websites
Send us your suggestions for interesting websites
Thank you for your tip on website!
Your tip on website wasn't saved. Please try it again!