Question 1 of 10
In what year was Macromedia Flash 1.0 created?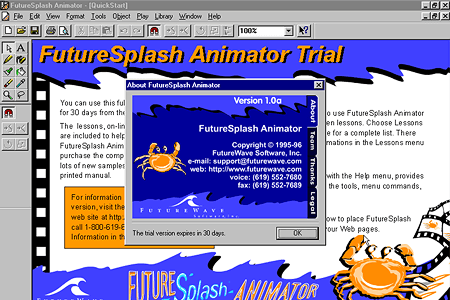 December 18th, 1996 – In November 1996, Macromedia acquired FutureWave Software, which was developing the FutureSplash animator. In December 1996, Macromedia released an enhanced version of this program called Macromedia Flash 1.0.
What was the name of the programming language in Macromedia Flash?
August 24th, 2000 – Macromedia launched the Macromedia Flash 5.0 multimedia software. It was the first version in which ActionScript 1.0 object-oriented programming language was fully implemented.
ActionScript
FlashScript
JavaScript
VisualScript
From which year is the Gabocorp website?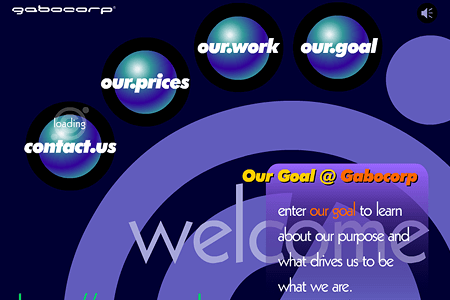 From which year is the 2Advanced Studios website?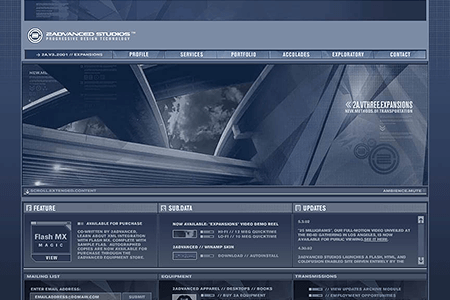 2Advanced Studio was renowned for its innovative, high-end design using Flash technology. In the field of web design, the agency received many prestigious awards.
For which famous film was this flash website created?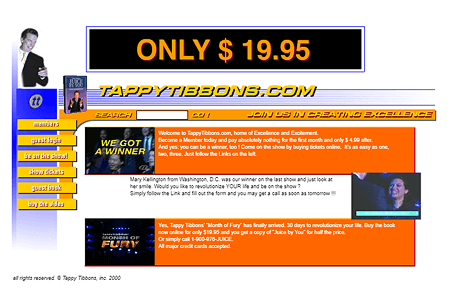 October, 2000 – Hi-ReS!, a London-based digital agency, designed a website for Darren Aronofsky's film, Requiem for a Dream. Hi-ReS! used Flash technology to design the website in a fresh and creative way to provide a strong artistic and visual experience for its visitors.
American Beauty
Identity
Donnie Darko
Requiem for a Dream
What is the name of the website gallery that awarded prestigious awards to unique flash websites in the past?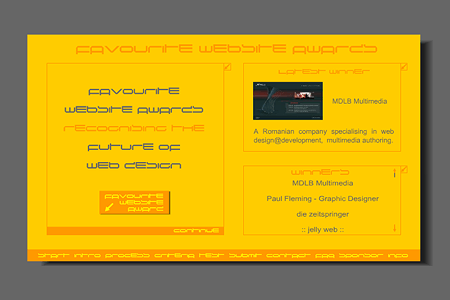 May 5th, 2000 – Rob Ford established the Favorite Website Awards (The FWA). The FWA website was originally conceived as a prestigious gallery of unique and innovative websites in terms of design created with Macromedia Flash.
The FWA
The Flash Awards
The Best Flash Websites
The FAW
What version of Macromedia Flash included ActionScript 2.0?
September 10th, 2003 – Macromedia released the Macromedia Flash MX 2004 multimedia program, which included a new version of the object-oriented programming language ActionScript 2.0.
Macromedia Flash 2.0
Macromedia Flash 4.0
Macromedia Flash 5.0
Macromedia Flash MX 2004
From which year is the Conspiracy Games flash website?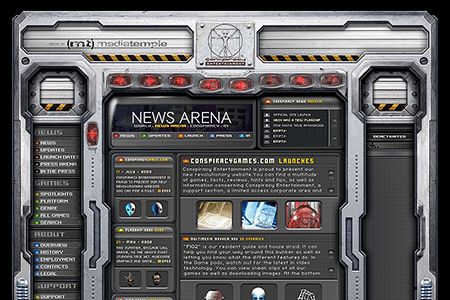 In which year did Adobe buy Macromedia?
December 3rd, 2005 – Adobe Systems bought its rival company, Macromedia, for $ 3.4 billion. Programs such as ColdFusion, Captivate, Director, Dreamweaver, Fireworks, Flash, Flex, FreeHand, and HomeSite were added to the Adobe software portfolio.
When did Adobe Systems announce the end of Flash support?
June 25th, 2017 – Adobe Systems announced that it would cease support for Flash in 2020 and would no longer issue additional security updates for Adobe Flash Player. In the field of web multimedia and interactivity, Flash became gradually replaced by HTML5, WebGL, or WebAssembly technology.
Check Answer