Question 1 of 10
In which year was Photoshop 1.0 released?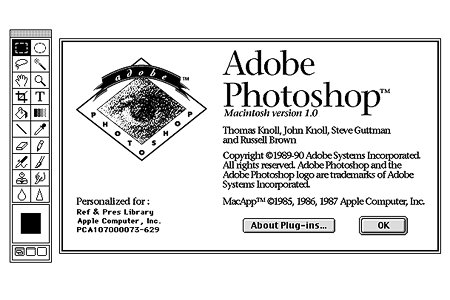 February 19th, 1990 – Adobe Systems released a raster graphics editor called Photoshop 1.0. The program was only available for the Macintosh platform (Mac System 6.0.3) and required at least 2 MB of RAM and an 8 MHz processor for its operation.
In October 1991, Internet pioneer Tim Berners-Lee published first HTML Tags. Which of these HTML tags was not included in the document?
<title> and <menu>
<h1> and <p>
<ul> and <li>
<blink> and <marquee>
In which year was the first web server in the US launched?
December 12th, 1991 – A particle physicist and software developer Paul Kunz launched the first web server in the USA in the Stanford Linear Accelerator Center (SLAC).
From which year is the Yahoo website?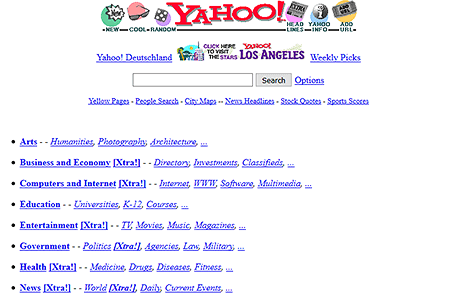 In what year was W3C.org founded?
October 1st, 1994 – Tim Berners-Lee founded an international organization called World Wide Web Consortium (W3C). The main objective of the consortium is the development of Web standards for the World Wide Web (WWW).
How much disk space did Geocities offer users for free in the mid 90s?
David Bohnett and John Rezner founded the Beverly Hills Internet web hosting company, which was renamed GeoCities in 1995. In its early years, GeoCities offered its users an unprecedented 2 MB of free disk space.
In which year was the legendary Space Jam website launched, which is still working today?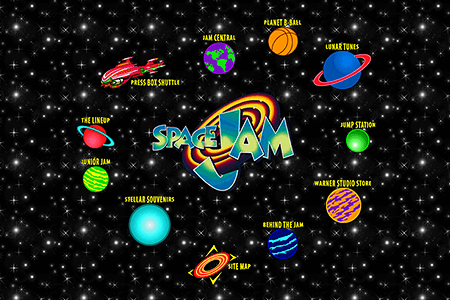 Who is the founder of the Internet Archive?
May 12th, 1996 – Brewster Kahle founded a non-profit organization called the Internet Archive. The Internet Archive digital library is currently the largest archive of digital documents in the world.
Brewster Kahle
Tim Berners-Lee
Robert Cailliau
Larry Page
From which year is the MSN Hotmail website?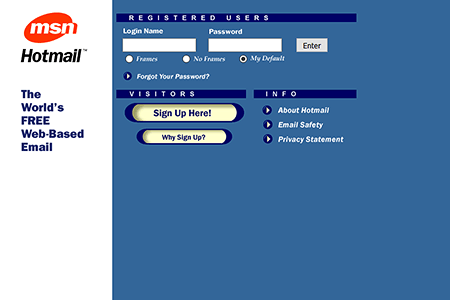 In which year did Macromedia release the popular WYSIWYG editor Dreamweaver 1.0?
December, 1997 – Macromedia released the first version of the popular Dreamweaver 1.0 website editor. The editor allowed users to switch between text and WYSIWYG (What You See Is What You Get) mode.
From which year is the Microsoft website?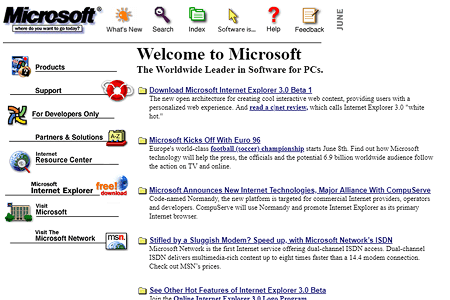 In which year was the AltaVista search engine launched?
December 15th, 1995 – In the Digital Equipment Corporation research laboratories, a team of researchers led by Louise Monier and Michael Burrows created the AltaVista search engine.
Who is the author of Designing Web Usability: The Practice of Simplicity?
December, 1999 – Jakob Nielsen, an expert in web design and web usability, published Designing Web Usability: The Practice of Simplicity. The book became one of the basic handbooks in the field of web usability and the emerging field of user experience design (UX).
Jakob Nielsen
Jeffrey Zeldman
Don Norman
Susan Weinschenk
In what version of the HTML specification did the <iframe> element first appear?
HTML 1.0
HTML 2.0
HTML 4.0
HTML5
From which year is the Britney Spears's website?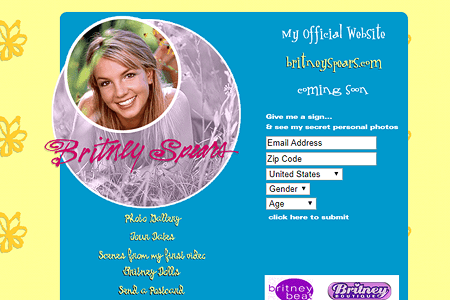 Check Answer