Lycos in 1996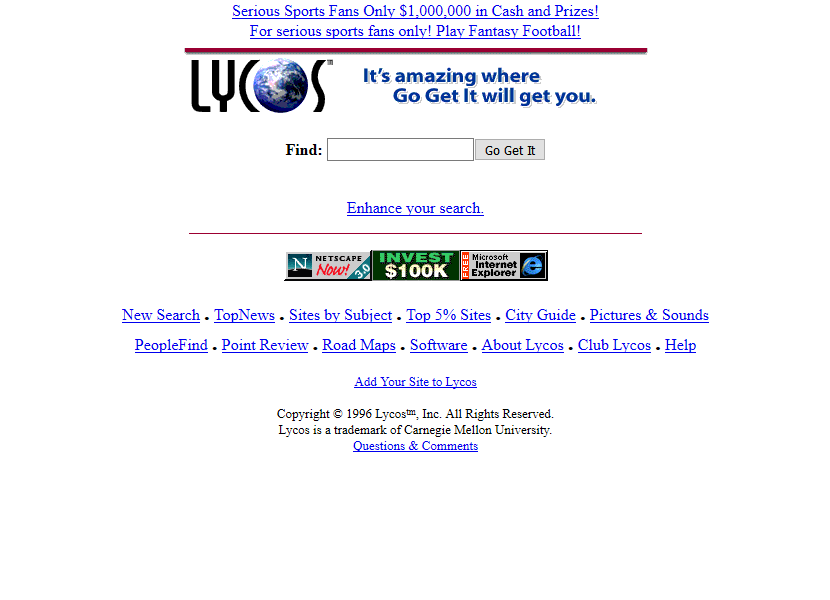 Lycos 1996
In April 1995 Michael Loren Mauldin from Carnegie Mellon University developed one of Lycos's oldest search engines. The name of the search engine is derived from Lycosidae, a Latin name for a family of wolf spiders.
Categories
Timeline
Lycos 1996 – 2017
Lycos in Internet Archive
Lycos 1996
Share Lycos in 1996
Lycos timeline 1996 – 2017
Featured websites
Send us your suggestions for interesting websites
Thank you for your tip on website!
Your tip on website wasn't saved. Please try it again!