YouTube in 2005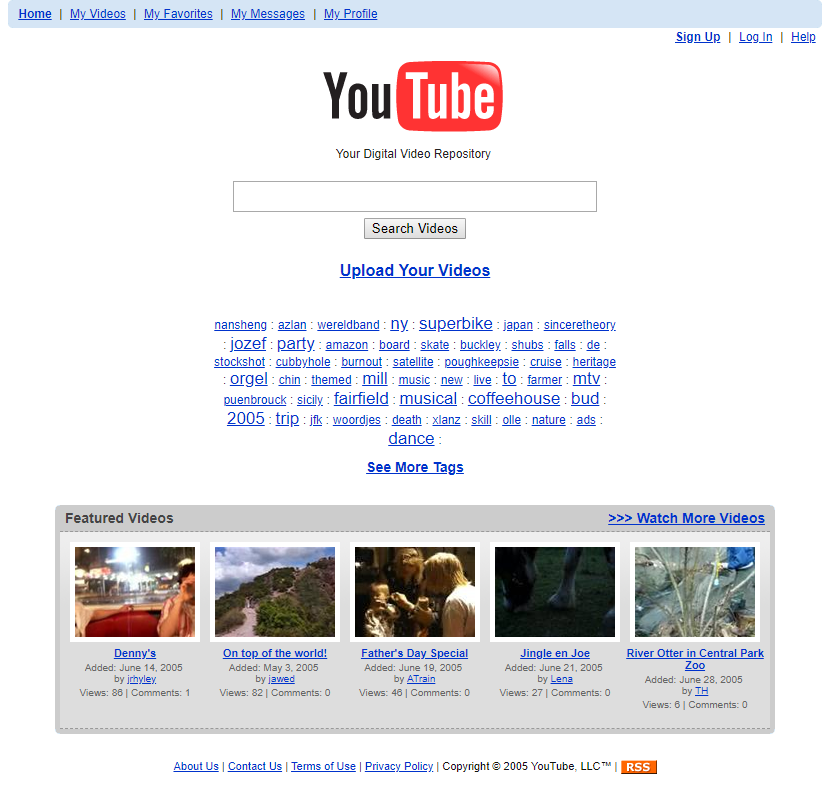 YouTube 2005
In February 2005 three former PayPal employees, Chad Hurley, Steve Chen and Jawed Karim, launched the YouTube website for publishing and sharing video files. The first video called "Me at the zoo" was uploaded to YouTube on 23 April, 2005 by one of the co-founders, Jawed Karim. It was a short video from the San Diego zoo. In November 2006, YouTube was purchased by Google for $ 1.65 billion.
Categories
Timeline
YouTube 2005 – 2018
YouTube in Internet Archive
YouTube 2005
Share YouTube in 2005
YouTube timeline 2005 – 2018
Featured websites
Send us your suggestions for interesting websites
Thank you for your tip on website!
Your tip on website wasn't saved. Please try it again!